Hey, I'm just dropping in to let you know that I'm still around. See.
I've just been tired this week. And I can't even blame it on my period. That was last week. Maybe it's the change in the weather. Maybe it's because the days are getting shorter and shorter. Maybe work just drains my energy because I hate it so much. I just know that I dozed off one day this week before 9:30pm with my work clothes on. That's sad. I would have run today, but I somehow managed to not eat enough to support any strenuous activity. Yes, today consisted of just coffee and garlic plantain chips. Goya needs to make bigger bags of plantain chips by the way.
In any case, the whole week wasn't a waste. I did manage to cook some
red beans and rice
with sauteed kale and cornbread.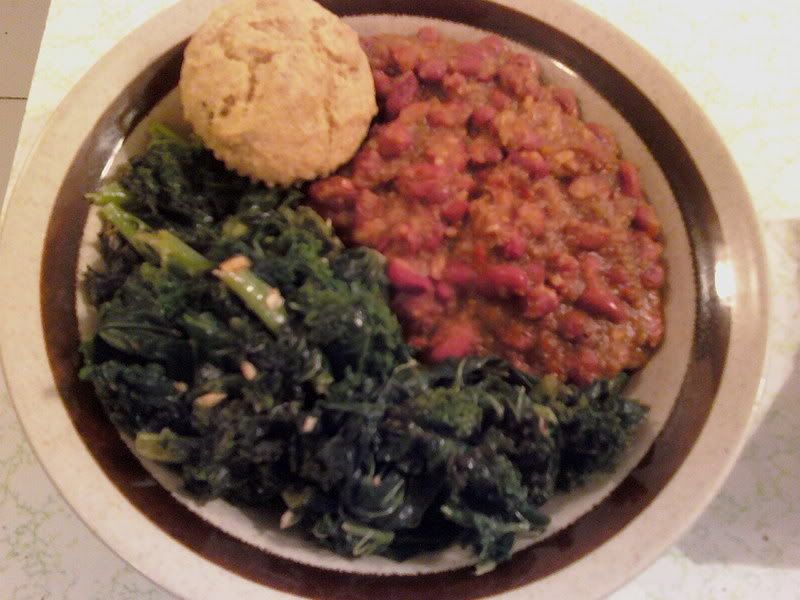 I also spent today preparing ingredients for
this
recipe. And I had lots of fun using my food processor to slice peppers and onions. Not like you care but I'm the type to chop everything up. But never again. A food processor saves so much time. I should use it more often.
Well, I'm off to get ready for a college friend's birthday shindig. Enjoy your weekend.